In Wash Odor Eliminator T-Shirt!
Dr. Stacy Haynes models the Febreze In-Wash Odor Eliminator t-shirt!
Febreze In-Wash Odor Eliminator is a laundry aid that works in the washer with detergents to eliminate odors such as perspiration, cooking oil, grease, motor oil, pets, garden soil and mildew from virtually any washable fabric. And it's so simple to use! Just measure according to the directions and the level of odor elimination needed, and then add it to your load with your regular powder or liquid detergent.
And then all you get is this lousy, incredibly fresh, odor free t-shirt.
We are glad you like the shirt, Dr. Haynes!!!
Her tweet:
Thanks for the shirt #bringthestink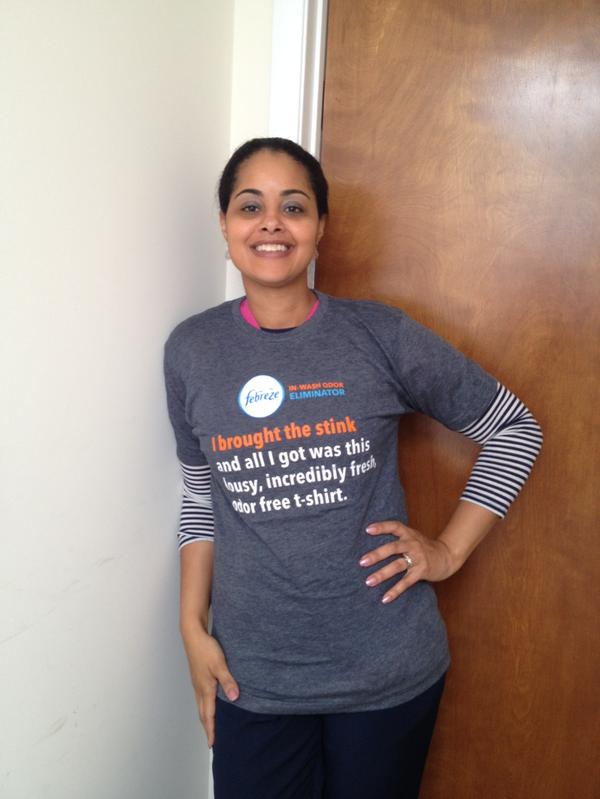 Source: https://twitter.com/Dr_StacyHaynes/status/596358313584906240